Inspiration

Whilst studying for a degree in Applied Theology at Redcliffe College I took a course on Psalms. The course assessment was to either write a 2000 word exegesis of a Psalm or to write 1000 words and create a piece of art to accompany it.
At the time Redcliffe College was a multi-national college with students following a variety of theological programmes to equip them for ministry and mission. Following a community group, where we had enjoyed the delights of being taught how to salsa by a Brazilian student, I unfortunately tripped over on the way home and ended up in the casualty department of the local hospital with a broken wrist. However, this is where I found my inspiration for my art piece, "Hands". On display in the fracture clinic at the hospital in Gloucester is an image which is constructed of a frame with inlaid broken tiles, but with an innovative and unusual extension of the main subject, beyond the confines of the frame.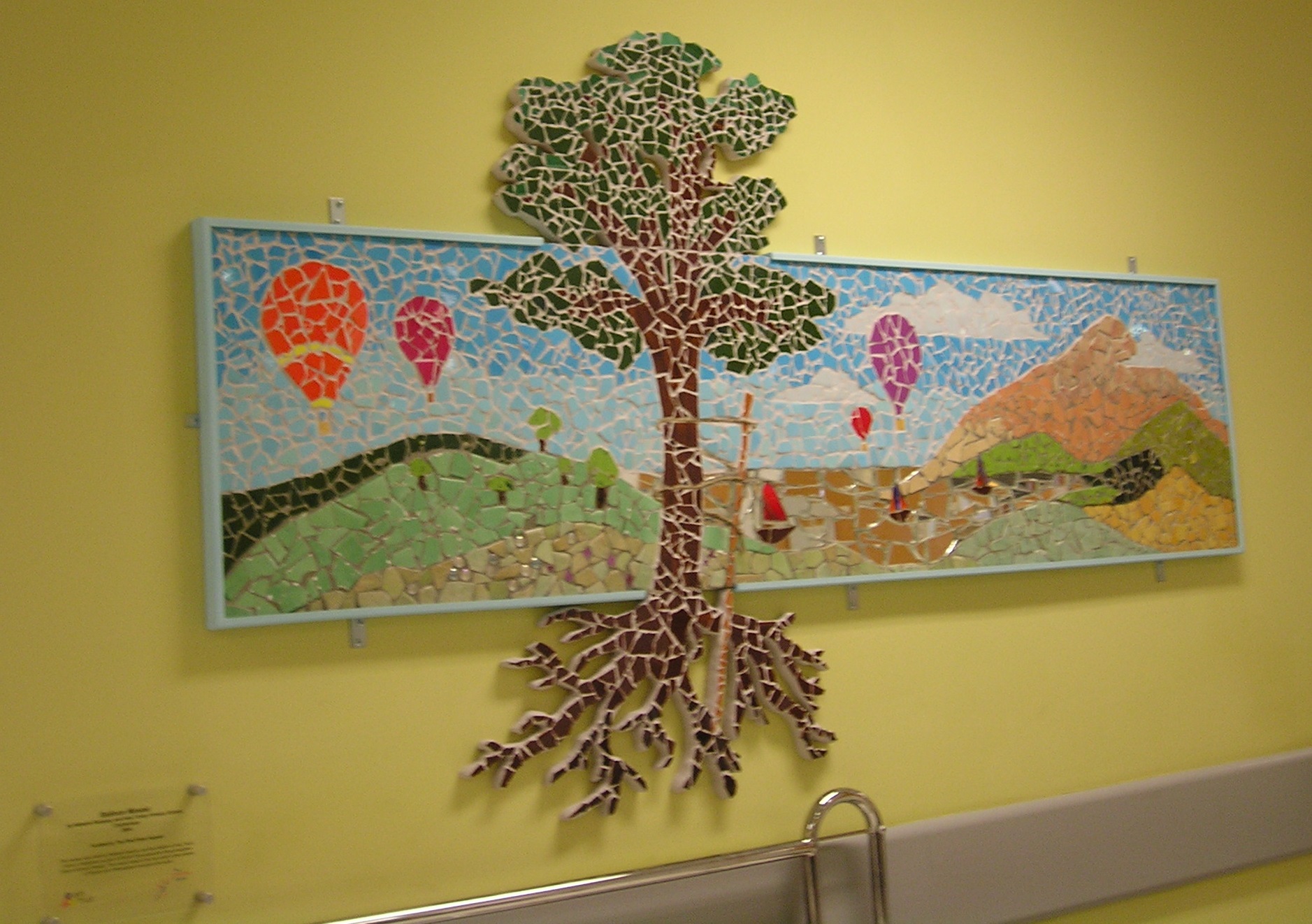 For ease of construction and display of my artwork, the mosaic technique was adapted by changing the medium to paper and incorporating an integral frame over which part of the design could extend. This 'breaking of the frame' has become a signature part of each of my designs and there is a specific reason as to why a particular part of each design has been chosen to extend over the frame.
Beyond the degree

Having enjoyed working the first piece I continued to create further mosaics inspired by different Bible verses.

An exhibition of my work took place at Bristol Baptist College, cards of my artwork have been sold at Gloucester Cathedral and "Hands" was used as the front cover artwork of the October edition of Roots, a lectionary resource, in 2009.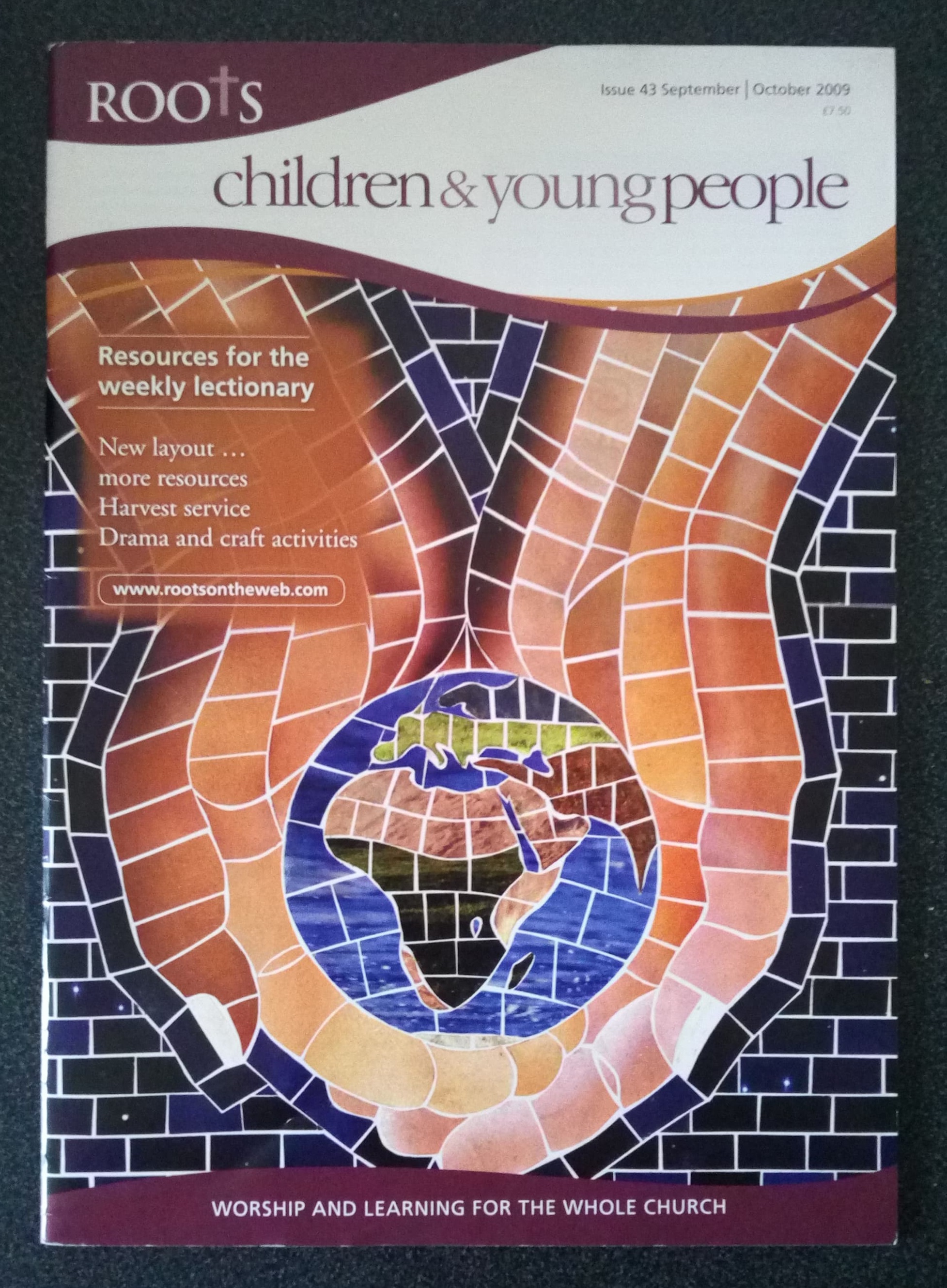 In process

I have had two designs in process for quite a while, but between 2015 and 2019 I trained for Baptist ministry at South Wales Baptist Collegeand completed a Masters in Theology at Cardiff University. This took up quite a bit of my time, but with my graduation in July 2019 I hope to find the time to finish these pieces and develop some other new designs.
Commission for the Baptist World Alliance

In July 2019 I was invited to attend the Baptist International Conference of Theological Education that took place in Nassau, The Bahamas. I was commissioned to create a mosaic as the conference took place and the resulting art work is a piece entitled 'Prophesy'.
It was a real privilege to create my artwork in a space rich with profound and challenging thought and discussion.
A percentage of the profits from the sale of this piece will be donated, with grateful thanks, to the Baptist World Alliance who made the whole amazing experience possible.
Baptist Times
I wrote a reflection about my experience at the conference for the Baptist Times. You can read it here.