Hands
The earth is the Lord's and everything in it,the world and all who live in it.
Psalm 24:1
The hands, which represent God, extend over the frame to demonstrate the blurring of the boundary between the divine and the human orders.

The mosaic is designed to show God presenting the world as His perfect work, but also an element of tenderness as the hands cradle His creation.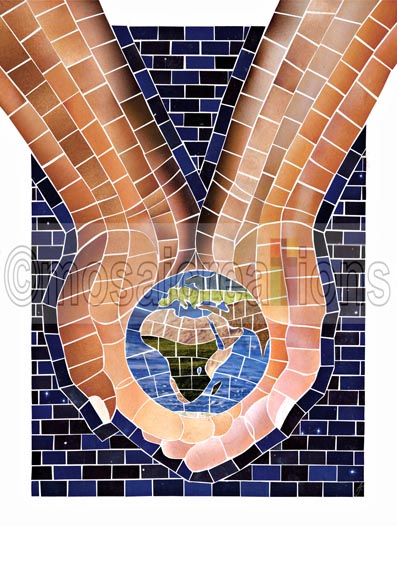 Cross
They divide my garments among them and cast lots for my clothing.
Psalm 22:18
This is the final part of the triptych with 'Hands' and 'Cross'. The cross is such a familiar symbol that I wanted to include an element that would raise questions. The items in the right hand corner of the design represent the 'casting of the lots'.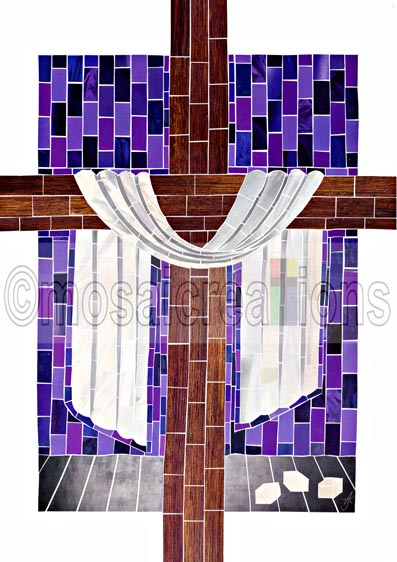 Magi
"After Jesus was born in Bethlehem in Judea, during the time of King Herod, Magi from the east came to Jerusalem."
Matthew 2:1
This piece is part of a series, along with "Mary", focused on Christmas themes. This was an opportunity to use many of the vibrant rich colours available in the magazine pages.